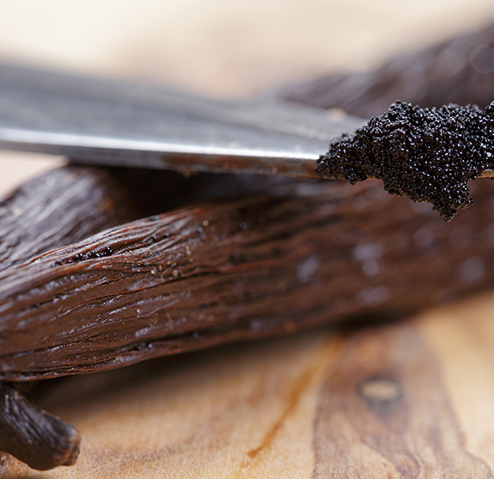 Vanilla Madagascan Premium Bourbon 20% Tincture
Eleonora Scalseggi has this to say: "One of the strongest vanilla tinctures on offer at Hermitage, it will strike you with its strong, almost sharp liquorice, burnt sugar and above all its decidedly woody character. Possibly the darkest and woodiest vanilla tincture, as it evolves it reveals a lavish dark chocolate side. Only as the hours go by it will become sweeter and brighter, with light woods and milk chocolate nuances alongside the delicious strong vanillin notes.
Very long lasting (48 hours on the smelling strip and it's light, but still there), complex and layered, this vanilla is invaluable for the artisan perfumer: cost-effective and readily ethanol soluble (unlike most natural vanillas), fairly concentrated and yet causing no cloudiness problems but most importantly with all the inimitable beauty of true natural vanilla."
Botanical Name: Vanilla planifolia
Origin: Madagascar
Only logged in customers who have purchased this product may leave a review.