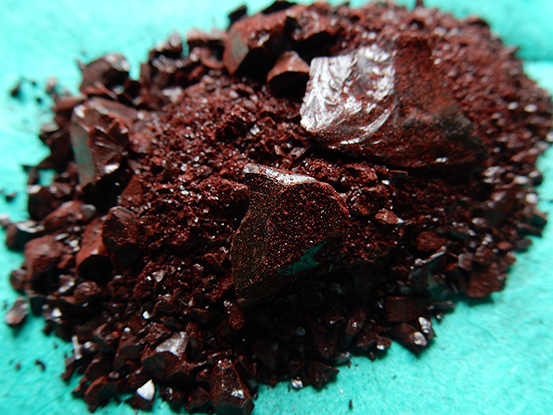 Dragons Blood Resin
Adam Michael has to say this "Without doubt curiosity got the better of me when I was selecting a range of resins to carry at Hermitage and I read the name …Dragons Blood. Reading material pricked my curiosity even further when I read how Plinio il Vecchio (Viva la Italia) made claim the name originated from a battle between a dragon-like creature and an elephant that led to the mixing of the blood of the two animals. True or not I was sold!
Sampling this material though and it became apparent to me that the value here lay with its mythical stories, magical possibilities, and the spectacular visual peculiarities when it boils and bubbles in front of your eyes. Aromatically though I would be doing everyone a disservice to try and sell the notion that dragons blood is some aromatic marvel because truly it really isn't. Instead it finds much use for religious purposes, it is burned as an incense and more over it is used as a natural colourant.
If you are a perfumer and are working on Oriental rose creations or festive Halloween accords and need a deep red or ruby red natural colourant to finish then this resin could be of much use."
Botanical Name: Dracena draco

Origin: Socotra Island/Yemen
Only logged in customers who have purchased this product may leave a review.