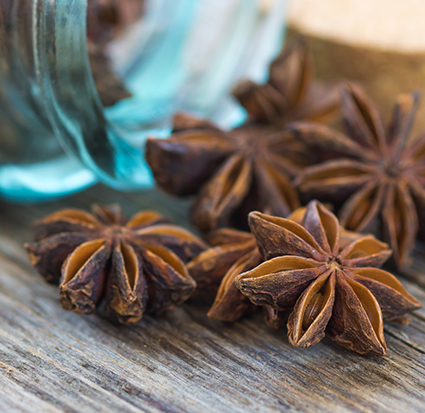 Estragol Natural Isolate
Joseph Colbourne has this to say "The oily, sharp, phenolic aroma of Estragol is very much akin to tarragon (estragol is a main component in its oil) with top notes of anise, sweet basil, and mint undertones. The transparent liquid develops syrupy, balmy characteristics as it dries down. Two hours later, the sweetness is persistent in the base, evoking dried artemisia, medjool dates and eucalyptus trees. This could be wonderfully effective in creating an absinthe accord, provide a boost to wormwood and thujonic notes, complement ylang ylang, and sweeten dry or damp woods accords and fougeres"
Extracted from anise star essential oil.
Need Bigger Amounts?
This product is now offered in 2 wholesale pack sizes. Prices before vat are as follows – 100G = 25 Euros, 250G = 55 Euros. Prices displayed here do include vat on top – but if you are Europe based (Italy not included) and vat registered, just enter your vat number at checkout and the 22% vat will be deducted. Likewise if you reside in USA, Canada or Russia, you don't need to do anything as the vat is removed at checkout automatically : )
Only logged in customers who have purchased this product may leave a review.