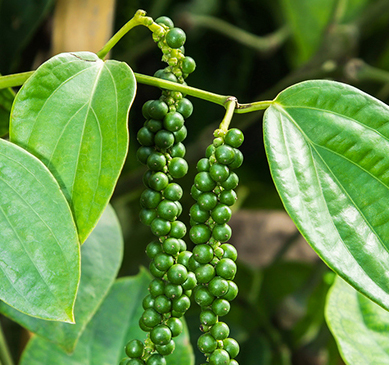 Green Pepper Essential Oil
Eleonora Scalseggi has this to say "Green pepper essential oil is steam distilled from the unripe drupes of Piper nigrum, one of the most prized and widely used spices in the world since the ancient times.
With its salty terpenic, watery-green yet fiery peppery fresh opening it is a very different material from the widely known warm-spicy black quality. Green pepper EO is much brighter and crisper, reminding clearly of the freshly crushed brined green peppercorns.
Mainly a fresh spicy top note, it becomes fairly quickly much softer and smoother, with clean, light woody and somewhat sweet basil-like undertones. It can blend well with galbanum, elemi and other fresh spices like cardamom and ginger CO2, making an interesting addition in (herbs?), green accords and in those white floral compositions with a fresh spicy twist. Very special."
Botanical name: Piper nigrum
Origin: Madagascar
Only logged in customers who have purchased this product may leave a review.