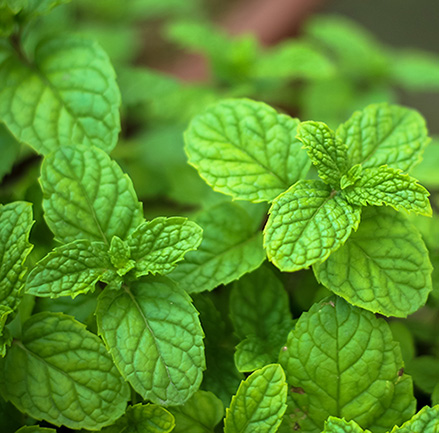 Bergamot Mint WILD CRAFTED
Adam Michael has this to say "Bergamot mint has a somewhat confusing taxonomy and morphology resulting in varying opinion regarding the botanical name. Personally I refer to this material by botanical name as Mentha citrata Ehrh. However as this material is a cultivar of M.aquatica some are of the opinion the correct botanical name is Mentha aquatic L. var. citrata (Ehrh).
One thing that is certain is that linalool and linalyl acetate are the major constituents accounting collectively for  70% – 95% of the oil – this takes into consideration the origin and the specific growing area (light/day and night time temperature – which have a specific impact on the development of the alcohol terpenes). The big producer is India and I'm aware material is produced on a lesser scale in the USA and in Eastern China, chiefly, Jiangsu, Zhejiang, Fujian as well as more inland areas such as Jiangxi and Anhui. In China I also understand this material is better known by the common name of Lemony Mint. The aroma is simply divine, bursting with a fresh floral opening, freshness compared to inhaling rosewood, infused with iced bergamot nuances whilst watery mint goodness fleets in and out of detection throughout. Imparts freshness and diffusion within green-fruity accords, works well within citrus colognes, enhances top notes of florals and offers interesting effects within tea notes. This material is bright, cheerful, uplifting, inspiring, clean and refreshing and a beautiful introduction into the world of essential oils. Produced by steam distilling the leaves, clear in colour and of a pourable viscosity."
Mark Evans has this to say "Bergamot mint oil shares a high level of linalool with rosewood and clary sage oils and the similarities with these two oils is obvious when smelling it. But as an added bonus, bergamot mint also comes with fresh, zingy notes of lemon, bergamot and mint making this an extremely versatile and unique top note material. There's a slightly harsh, terpenic top note which soon gives way to the wonderful melange of citrus, mint, rosewood and clary sage. Bergamot mint oil would be useful in combination with lavender oil in fougeres. I also imagine it could add brightness to rose based creations. Recommended for safe use up to 3% of the fragrance concentrate due to the presence of geraniol and citronellol."
Botanical Name: Mentha citrata Ehrh ex Mentha aquatic L. var. citrata Ehrh
Origin: India
Need Bigger Amounts?
This product is now offered in 1 wholesale pack size. Price before vat is as follows – 100G = 50 Euros. Prices displayed here do include vat on top – but if you are Europe based (Italy not included) and vat registered, just enter your vat number at checkout and the 22% vat will be deducted. Likewise if you reside in USA, Canada or Russia, you don't need to do anything as the vat is removed at checkout automatically : )
Only logged in customers who have purchased this product may leave a review.