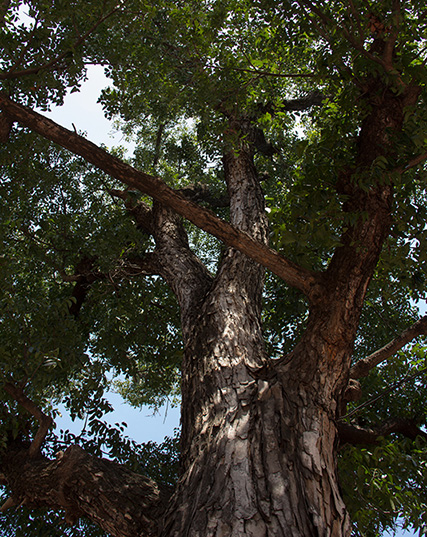 Cabreuva Wood (5 YEARS AGED)
Adam Michael has this to say "The aroma of this batch of cabreuva essential oil is a truly sublime 5 year aged master piece material. The opening is not overly loud but very quickly this material displays lots of balsamic warmth, lots of deep woody character with a wonderful floral sweetness. As this material progresses the woody notes sit in the background and over the top you have loads of what I would describe as mimosa floral character – with a noticeable anisic sweetness comparable actually to smelling a mellowed batch of mimosa olessence flowers. Great longevity and a useful modifier when used in spice, wood, oriental and rich amber accords.
Produced by steam distillation of the chippings and waste wood, rich yellow to amber-red in colour and of a pourable viscosity. Contains 35% nerolidol, scientifically proven to penetrate skin easily which is now being trialled as a skin penetration enhancer for the transdermal delivery of therapeutic drugs.
This tree hails from South America and the big producers are found within Argentina, Brazil, Paraguay and Bolivia. Although Bolivia is probably more famed for the 'frondosus' species known by the locals by the very cool name – Incienso Rojo."
Arctander has this to say "Although very delicate and apparently faint, the odor of cabreuva oil is often under-estimated in its effects of freshness and suave-floral notes. In rose, lily-of-the-valley, cassie, ambre and in woody-oriental perfumes. Cabreuva oil lends tenacity and distinct notes of "precious wood" with a background of slightly green, dry floralness."
Botanical Name: Myrocarpus fastigiatus
Origin: Paraguay
Only logged in customers who have purchased this product may leave a review.