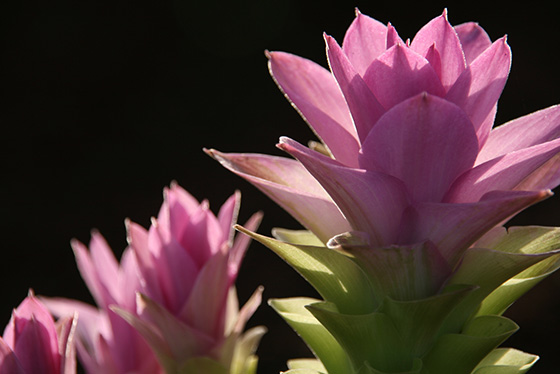 Mango Ginger CO2 (TOTAL)
Joseph Colbourne has this to say "This highly viscous CO2 extraction has a burnt sienna color and originates from India, and as the name suggests, the flavor and aroma is strongly reminiscent of ripe mango. The mouth-watering, piquant top has delicious notes of pine resin, camphor, vanilla, and shimmering ginger. This develops into a fully resinous, coniferous heart cradled by the juicy, macerated flesh of champagne mangoes and pleasantly sweet brown sugar. The dry down reveals tropical fruits encased in amber; deep, dark, delicious, fibrous. One may also detect notes of warm opoponax and cistus. For quite a development, this gorgeous material would dovetail well with accords that start off sharp and round out in the base—think resinous orientals of a floral or woody nature, citrus and tropical fruit accords. "
The colour is fire red and of a  thick viscosity with a consistency similar to treacle. With warmth this material will become liquid and very easy to work with. Extracted from the rhizomes in India and a relation of both ginger and turmeric.
Botanical Name: Curcuma amada
Origin: India
Total Extract
Only logged in customers who have purchased this product may leave a review.