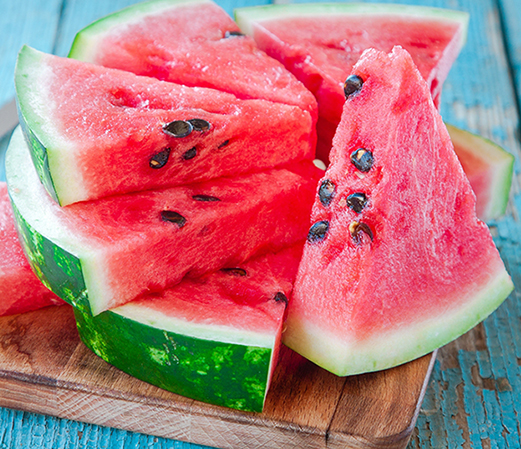 Melonal Natural Isolate
Adam Michael has this to say "I want to start this write-up by stating I regard melonal natural isolate as a truly revolutionary material in the world of naturals, the possibilities this now provides to the perfumer are enhanced no end. For years I am told that no fresh air, ozonic, cold water aroma exists within naturals, well now I can say with certainty it absolutely does.
This material on the smelling strip is initially very heady in its opening, bursting with watery melon, waxy, sea breeze and fruit qualities. The heart and base notes are entirely different, dominated by cold water, swimming pool and fresh air character. I really can't emphasise strongly enough how impressive this fresh and watery concoction is, it's beyond utterly sensational. For those who are big on synthetics you will be familiar with helional, melonal, floralozone, calone liquid and so on. Well, all of that freshness and lightness that effortlessly refreshes floral bouquets, that imparts volume into citrus and tropical fruit accords, is here in this natural material in absolute abundance. Within this material you also find the green nuances, the rainbow of fruity notes, the obvious distinct melon character throughout, but it is the fresh air and watery facets that keep giving and that are just so mouth wateringly delicious.
Very potent material, a little goes a very long way, one drop on the smelling strip will saturate the air for several hours and the aroma will still be detectable 2 days later.
Clear in colour, of a pourable viscosity, works very well with green notes, brilliant for creating marine notes, melon bases, tropical fruit accords, pairs especially well with cucumber liquid, aldehydes and generally is a material that can take modern accords in very interesting natural directions."
Produced from litsea cubeba essential oil.
Need Bigger Amounts?
This product is now offered in 2 wholesale pack sizes. Prices before vat are as follows – 50G = 125 Euros, 100G = 215 Euros. Prices displayed here do include vat on top – but if you are Europe based (Italy not included) and vat registered, just enter your vat number at checkout and the 22% vat will be deducted. Likewise if you reside in USA, Canada or Russia, you don't need to do anything as the vat is removed at checkout automatically : )
Only logged in customers who have purchased this product may leave a review.