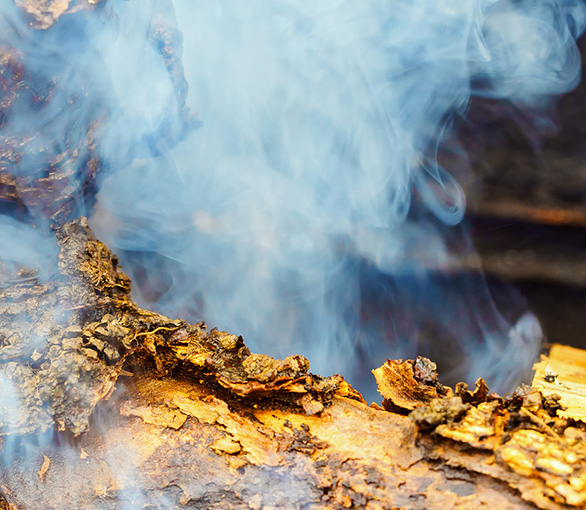 Guaiacol Natural Isolate
Eleonora Scalseggi has this to say "Named after guaiac resin where it has been isolated for the first time, guaiacol is a natural compound found in wood smoke along with other many other naturally occurring smells like the irresistible aroma of roasted coffee, chocolate and nuts. The aroma of the natural isolate is strongly smoky and creamy-woody with meaty undertones, much softer and smoother than the harsher synthetic offering, yet with a power which is easy to underestimate.
Used sparingly it adds extra layers of complexity to compositions and blends especially well with vanillas, ylangs and generally creamy and lactonic materials where it adds interest and depth while softening the more obvious and sometimes flat sweeter notes.
Obtained from pine root oil and here offered at full strength for more versatility, it is however strongly advisable to dilute it down to at least 10% or even better at 1% before use to enable better control."
Extracted from pine root oil.
Need Bigger Amounts?
This product is now offered in 1 wholesale pack size. Prices before vat are as follows – 100G = 42 Euros. Prices displayed here do include vat on top – but if you are Europe based (Italy not included) and vat registered, just enter your vat number at checkout and the 22% vat will be deducted. Likewise if you reside in USA, Canada or Russia, you don't need to do anything as the vat is removed at checkout automatically : )
Only logged in customers who have purchased this product may leave a review.