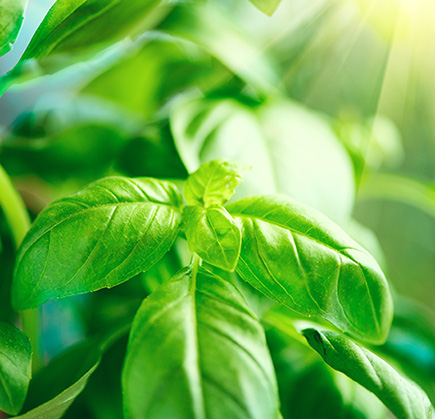 Basil Absolute
Adam Michael has this to say "Basil absolute is bursting with such a rich and fulsome aroma and is exactly like smelling bunches of basil leaves. Mediterranean herbaceous, alive, green, fresh, deep and delicious with an olive tang. Green in colour, of a pourable viscosity and produced from basil leaves via solvent extraction. Basil absolute is a heavily overlooked material, yet it imparts maybe the most beautiful herbaceous green note you could wish for to a cologne, and works wonders with all citrus top notes, pairing especially well with bergamot and mandarin. Perfect material for building herbal bouquets, culinary notes, Mediterranean themes, and is also a great material when used in trace amounts to provide a green note within white florals. Also pairs especially well with both tarragon e.o and absolute. Imparts distinctive freshness and lift to a fragrance, is a great study material and simply put, this is an absolute that every budding perfumer needs to have in their organ at all times.
The plant grows wild all over the Mediterranean, especially on sunny hillsides, and there are a number of varieties, varying in height, colour of leaves, etc. The leaves may be a very dark green, or may be lighter and hairy, narrow or straight. The scent also varies, in some cases resembling fennel or tarragon, but the variety used in aromatherapy has pale pink flowers, hairy oval leaves and its own characteristic scent which is a little like that of thyme, but hotter and more spicy. Although the plant has naturalised in the Mediterranean and many other parts of Europe, it is a native of Asia, and has a long history of use in Indian traditional medicine."
Botanical Name: Ocimum basilicum
Origin: Egypt
Need Bigger Amounts?
This product is now offered in 2 wholesale pack sizes. Prices before vat are as follows – 50G = 90 Euros, 100G = 175 Euros. Prices displayed here do include vat on top – but if you are Europe based (Italy not included) and vat registered, just enter your vat number at checkout and the 22% vat will be deducted. Likewise if you reside in USA, Canada or Russia, you don't need to do anything as the vat is removed at checkout automatically : )
Only logged in customers who have purchased this product may leave a review.