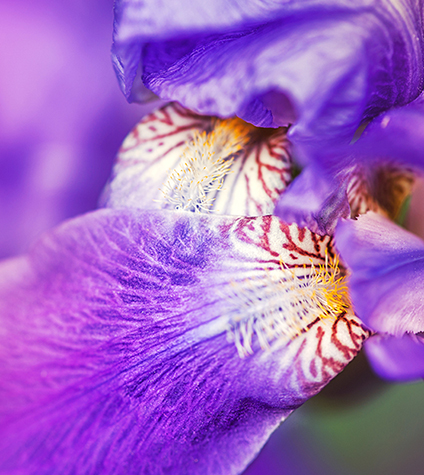 Orris Resinoid (12% Irones)
Eleonora Scalseggi has this to say "There are many reasons why orris materials are still a timeless classic of perfumery today, from the very time consuming all special process to produce them, to their heavenly scent and their charming powderiness. The interesting fact is that not only can orris materials prove very versatile in perfumery, but orris rhizomes themselves can prove very versatile in yielding the most diverse aromatic materials.
Even more interesting when you consider that an orris resinoid with a lower irones content equals to a more.. chocolatey material! A lower irone content – apart from the obvious benefit of not breaking the bank –also enables orris to show its gourmand side, where the more classic orris facets are literally drenched in milk chocolate notes with hints of blond tobacco. Even its appearance is dangerously close to caramel milk chocolate.
A solid paste at room temperature, this orris resinoid will require a few minutes of bain-marie to go pourable.  Soluble in ethanol (benefits from filtration), and lends unique floral richness to wood, tobacco, gourmand and of course floral accords, making this an excellent starting point to get to know orris resinoids at a more affordable price than our Italian superstar 22% Irones Orris resinoid."
Botanical Name: Iris germanica
Origin: Morocco
Alcohol Soluble: Yes, but initially cloudy and benefits from filtration
Oil Soluble: No
Only logged in customers who have purchased this product may leave a review.