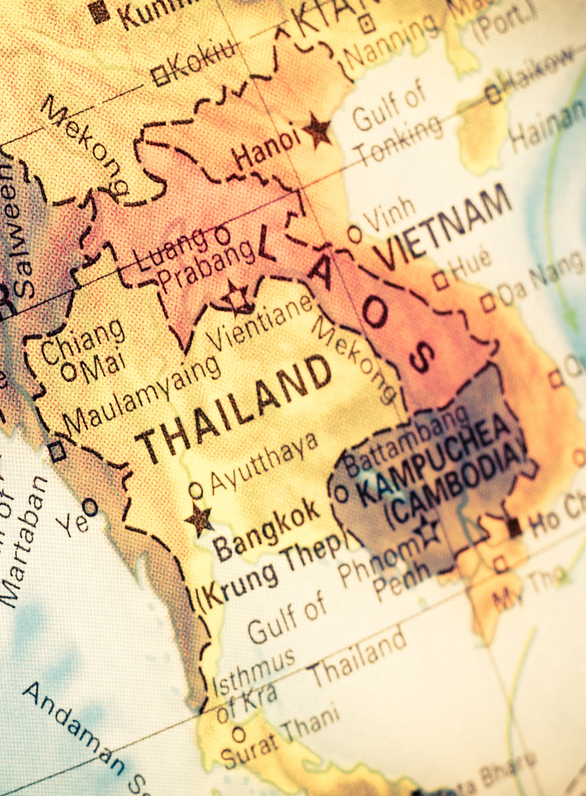 Oud Laos E.O (Woody)
Adam Michael has this to say "The opening notes of this Oud which hails from Laos are that of, decaying jungle woods, dark nutrient rich soils with strong mulch and animalic waste nuances and finishing with big powerful bursts of cresole and leather.
Now this leather note is more of a pronounced dark tanned leather aroma, a note I know well from the many leather shops here in Tuscany, a region of course recognised as one of the finest leather producers in the world and rightfully so. This leather aroma takes us out of the first phase (lasting about 40 minutes) and introduces us into the second phase. Leather notes start to soften and decrease in intensity and in doing so, this paves the way for the introduction of sweet plumes of fruit to burst in to detection. Again this is that classic, distinct oud fruit aroma, reminiscent to me, of exotic fruits sitting together in a fruit bowl and creating an all in one smell. A very tangy fruit sensation, and as a Westerner, also exotic themed to my nose. Also I would like to highlight that this fruity aroma has a fleeting diluted cherry like quality, comparable to how it tastes when eating amarena cherries.
And we continue to progress, slowly and in harmonious fashion all the notes mentioned above begin to become one. Hours go by and the fruits fade out into the background and a day later we end up back at the beginning – albeit in a weaker and dried out fashion, full of dark, old smelling woods, with an injection of extra decay, mulch and green earth. This green earth note by the way is something I encounter a lot in Tamil vetivers and a note I encounter most among the fashion-conscious Italian gents' perfumes whenever I go to the city at night.
The dry down is an all wood orientated affair, old flaking woods, even powdered wood effects. Whilst I think this can be considered as a perfume in its own right I would add this is is going to of course deliver best results for those who are working on impact orientated woody base perfumes. If you wanted to add other base notes to this, it will indeed work well with the smooth qualities you find within Indian sandalwood, less so Australian spicatum as by comparison that is a much rougher affair. Also vetivers, patchouli, resin rich frankincense will all complement a base with this oud. Tobacco materials warrant a mention. Building further whilst white floral's can provide interesting effects it is rose floral's especially our rose bourbon absolute, that will complement this Laos oud by far the best. This production took place in a stainless steel vat, is one year aged, deep amber in colour, and slightly thick but still of an easily pourable viscosity."
Botanical Name: Aquilaria crassna
Origin: Laos
Plantation Material 
Only logged in customers who have purchased this product may leave a review.