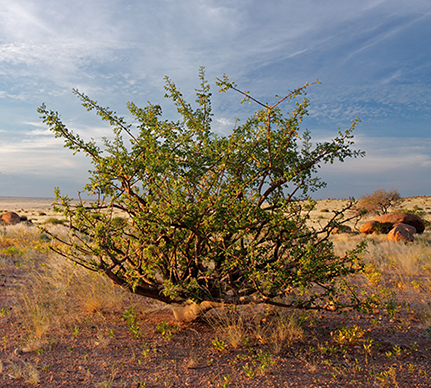 Opoponax E.O (5 YEAR AGED)
Adam Michael has this to say "Whilst the aromatic DNA of this Ethiopian material is of course similair to smelling Somalian, please keep in mind that at the time of writing (12/06/19) that what we have here is actually 5 year aged opoponax from Ethiopia, and of which has aged like a fine wine. The appearance of the material is gloopy looking, comparable to the absolute resin we offer and as such will benefit from bain marie prior to use. The aroma is classic opoponax, hitting you with a gorgeous mellowed toffee, vanilla ice cream and caramel combo and underpinned by comforting resinous warmth, old charcoaled woody tones, and peppered with hints of mushrooms found in untouched woodlands. Without doubt you get notes resembling myrrh and frankincense wafting in and out of detection as Mark states, but for me, that undeniable sticky sweet resinous character opoponax is so known for, is always present, strong and due to ageing, so mellowed, balanced and as you may read a lot when I write on aged materials, every aspect of this aroma works in harmony, as you work through the aromatic gears it's all seamless, smooth, no rough edges, no harsh surprises. Simply this is a damn fine bottle of aged opoponax to be treasured and brought out for special projects only. Also concerning the frankincense nuances – for me at least, they are comparable to evaluating a bottle of frankincense rivae – due to its unique gummy/creamy sweet candy note."
Mark Evans has this to say "This Ethiopian opoponax essential oil is created from steam distillation and is a yellow, free flowing liquid. Smelling opoponax oil straight from the bottle will give you a head-rush and probably a headache as it initially has a strong resinous, terpene, paint fume smell and it is this intense aspect which makes it so useful in small amounts as a top-note to brighten any Oriental perfume.
After a few minutes on a smelling strip, the opoponax settles down to become bright, sweet, bergamot and frankincense-like with conifer and terpene notes and a hint of mushroom. An excellent performer,  opoponax is also known as sweet myrrh which can be confusing as myrrh is the resin of a related, but different species and has a completely different smell. In natural perfumery opoponax oil is not used so much for its smell, more for its effect within chypre, fougere, leather bases, oriental bouquets and heavy-floral perfumes."
Botanical Name: Commiphora erythraea
Origin: Ethiopia
Need Bigger Amounts?
This product is now offered in 1 wholesale pack size. Price before vat is as follows – 100G = 170 Euros. Prices displayed here do include vat on top – but if you are Europe based (Italy not included) and vat registered, just enter your vat number at checkout and the 22% vat will be deducted. Likewise if you reside in USA, Canada or Russia, you don't need to do anything as the vat is removed at checkout automatically : )
Only logged in customers who have purchased this product may leave a review.