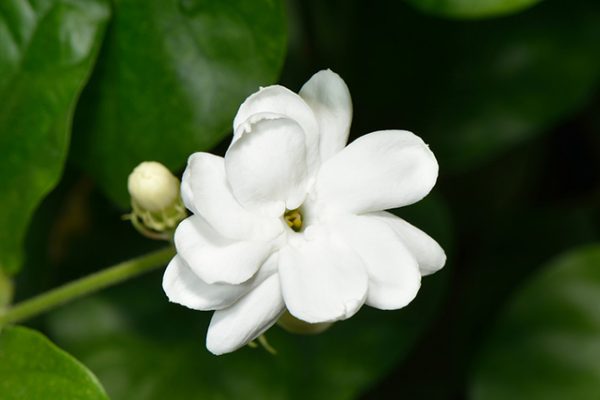 Price: €13.00 – €1,549.40
Jasmine Sambac Abs
Adam Michael has this to say "A warm diffusive heart note, jasmine sambac absolute exudes white floral, oriental sweetness, playful musk and heady incense qualities with strong undertones of orange flower water absolute entwined with tropical fruit dewiness.
Jasmine sambac absolute blends especially well with champaca, orange blossom, jasmine, rose and ylang ylang. Useful for building interesting green accords, spicy tea accords, imparts great diffusion within floral bouquets, and has interesting effects in sandalwood bases and chypre orientated compositions. Also known as Motia and Arabian Jasmine, olive yellow in colour, of a pourable viscosity and produced by solvent extracting the Indian concrete of Jasminum sambac."
Botanical Name: Jasminum sambac
Origin: India
Need Bigger Amounts?
This product is now offered in 3 wholesale pack sizes. Prices before vat are as follows – 50G = 300 Euros, 100G = 520 Euros, 250G = 1270 Euros. Prices displayed here do include vat on top – but if you are Europe based (Italy not included) and vat registered, just enter your vat number at checkout and the 22% vat will be deducted. Likewise if you reside in USA, Canada or Russia, you don't need to do anything as the vat is removed at checkout automatically : )
Only logged in customers who have purchased this product may leave a review.