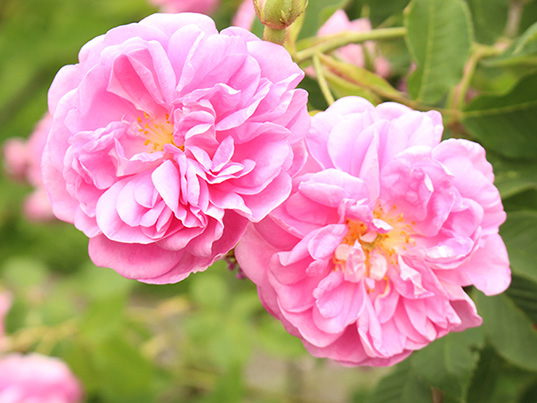 Rose Turkish Concrete
Adam Michael has this to say "This rose concrete from Turkey is such an inviting material that I couldn't resist evaluating it directly on my skin. The soft waxy consistency of this Turkish rose concrete melts immediately revealing its top notes, characteristically deep rich rose damascena floral and very similar actually to smelling the Turkish absolute neat from the bottle.
Slowly this concrete material begins to literally ooze wet dewy rose and a gorgeous plush velvety geranium warmth. This material then takes a very interesting turn as it morphs into something that better resembles smelling Persian rose otto, bursting with those light, delicate, and intensely fresh rose water nuances. This is all underpinned with a gentle sparkling metallic geranium quality that I better associate with the top notes of a good bottle of Chinese geranium. This otto aroma finishes with a noticeable sweet musk rose nuance that actually reminds me of smelling pink rose musk otto.
The colour is orange yellow when solid and comparable to Vaseline as it is very soft and waxy. This is such an uplifting and feel good material, brilliant for those creating solid perfumes, truly sublime for creating luxury hand creams, face creams and lotions and generally this is a must try material for everyone who loves rose. Highly recommend to everyone."
30mls are provided in aluminum flasks as standard to assist in making the concrete easier to handle : )
Botanical Name: Rosa damascena
Origin: Turkey
Only logged in customers who have purchased this product may leave a review.