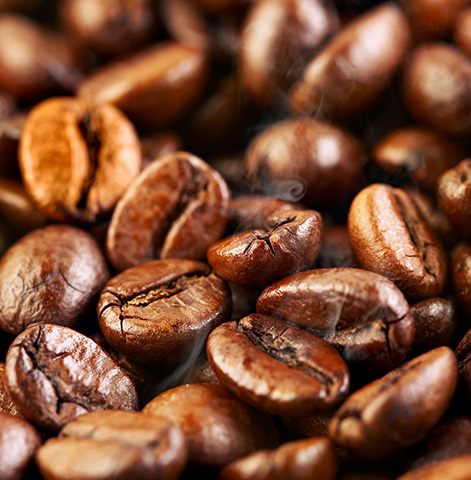 Coffee Abs SUPER PREMIUM
Adam Michael has this to say " This coffee absolute super premium is solvent extracted straight from the coffee beans, it is a 100% pure absolute using the finest coffee beans available, light years superior to anything our online European competition offer, and is yet another true benchmark of excellence material offered exclusively through Hermitage. If you love the smell of freshly made strong coffee then you will be in heaven with this no expense spared superior artisanal produced absolute. Our coffee absolute is very thick and of a chocolate/coffee colour that will benefit from bain-marie prior to use.
Whilst many companies on the internet claim to offer coffee essential oil, usually at less than 15GBP per bottle, this is highly unlikely as the volatile chemistry in coffee beans is largely null and void. We do sell coffee CO2 this has a fatty acid composition and despite the incredible natural aroma it is technically a fixed oil."
Botanical Name: Coffea arabica
Origin: France
Need Bigger Amounts?
This product is now offered in 1 wholesale pack size. Price before vat is as follows – 50G = 400 Euros. Prices displayed here do include vat on top – but if you are Europe based (Italy not included) and vat registered, just enter your vat number at checkout and the 22% vat will be deducted. Likewise if you reside in USA, Canada or Russia, you don't need to do anything as the vat is removed at checkout automatically : )
Only logged in customers who have purchased this product may leave a review.