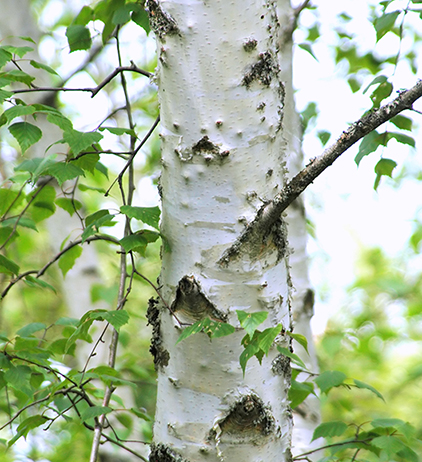 Birch White Essential Oil (Rectified)
Adam Michael has this to say "White birch oil is produced by a process referred to as 'destructive distillation'. This process essentially involves gathering and crushing all plant parts which are then steam distilled over a number of hours which results in a material that looks similar to tar. This tar material is then rectified by vacuum distillation, removing the by-products deemed hazardous. All the hazardous waste has to be professionally discarded of course, a very costly process and that feeds into the price of this material.
The aroma of white birch is smoky, charred wood with strong tar and leather nuances throughout. In perfumery this is useful material for building smoky accords, forest notes, leather bases, pairs well with m-cresol, cade, oakmoss and labdanum."
Botanical Name: Betula alba
Origin: Poland
Need Bigger Amounts?
This product is now offered in 3 wholesale pack sizes. Prices before vat are as follows – 100G = 60 Euros, 250G = 110 Euros, 500G = 205 Euros. Prices displayed here do include vat on top – but if you are Europe based (Italy not included) and vat registered, just enter your vat number at checkout and the 22% vat will be deducted. Likewise if you reside in USA, Canada or Russia, you don't need to do anything as the vat is removed at checkout automatically : )
Only logged in customers who have purchased this product may leave a review.