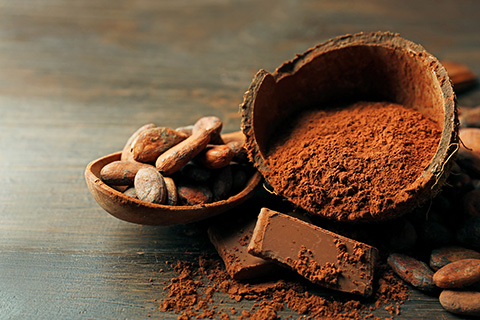 Cocoa Colourless Abs
Adam Michael has this to say "Opening notes of this Cocoa colourless absolute are intensely rich dark chocolate, roasted cocoa beans, wet and luscious. The heart is milk chocolate and wholegrain breakfast cereal bars with a pleasant bitter sweetness. Combines especially well with tonka, coumarin notes, coffee, hazelnut CO2, Cherry CO2. Banana CO2, vanilla, honey and provides interesting effects when used with tuberose, osmanthus, blue lotus and even peppermint. Much easier to work with than cocoa absolute but does not have the same tenacity or longevity."
Although the word "colourless" is contained in the product name, the colour is actually very pale chocolate brown. This material is of a pourable viscosity. This material is produced by a two-step process: first solvent extraction of Theobroma cacao, then via co-distillation with a second solvent.
Botanical Name: Theobroma cacao
Origin: Brazil
Only logged in customers who have purchased this product may leave a review.