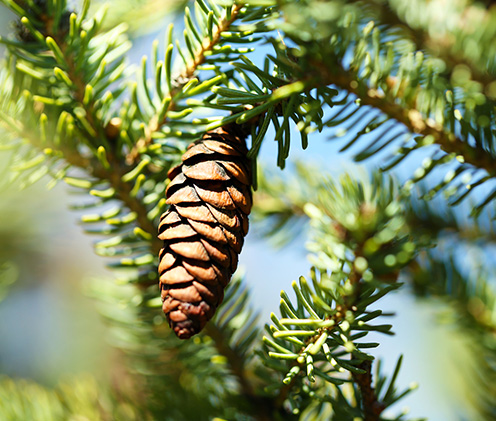 Fir Balsam Abs Super Premium
Fir balsam absolute is green-brown in colour, of a thick viscosity and produced by solvent extraction of the Abies balsamea needles. We now purchase this direct from an artisan producer in Canada and the quality is outstanding, rich, full of depth, great development and far better than what is offered by any of the big raw material companies.
Arctander has this to say "Its odour power is easily underestimated, and the apparent suave sweetness has a tremendous penetration in most fragrances. Obviously, this material is particularly useful in pine and spruce fragrances, "Christmas tree" odours, ect.., but the real pleasure of such a material is primarily obtained when it is used in the more unusual places, e.g. chypre, fougere, muget, cologne bases, violet bases, opoponax, hyacinth, carnation etc."
Botanical Name: Abies balsamea
Origin: Canada
Need Bigger Amounts?
This product is now offered in 1 wholesale pack size. Price before vat is as follows – 100G = 100 Euros. Prices displayed here do include vat on top – but if you are Europe based (Italy not included) and vat registered, just enter your vat number at checkout and the 22% vat will be deducted. Likewise if you reside in USA, Canada or Russia, you don't need to do anything as the vat is removed at checkout automatically : )
Only logged in customers who have purchased this product may leave a review.