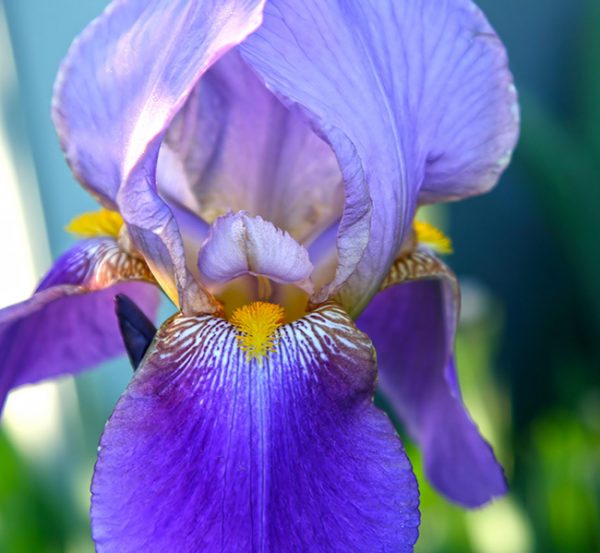 Price: €40.00 – €3,660.00
Orris Butter Germanica (13% Irones)
Eleonora Scalseggi has this to say "This Orris butter is one of the most renown perfumery materials for its luxurious, exquisite aroma along with incredibly expensive prices. The reason for the pricing is chiefly due to the very lengthy process – literally years – required to obtain the butter. First of all the orris rizomes have to be at least 2 – 3 years old in order to be mature enough to be dug out of the soil, once dug out they will be carefully dried and cured for a few more years – again usually not less than three years but the more time the better as the butter will have a finer scent and a richer content in prized irones. The distillation itself is also challenging and requires specialised equipment – a still specifically modified for iris butter extraction. The result is a solid material – due to the myristic acid content – and with a very innocent looking butterscotch /buttery yellow colour, that will melt with very gentle warmth.
Considering the painstakingly slow and challenging process necessary to produce it one might wonder why anyone would bother going through all this. The answer is simple: its scent is sensational, the most elegantly powdery, complex, refined violet flower scent you can ever wish to experience, so softly tenacious on skin and yet such a high floral note, so elegant, so heavenly. No serious perfumer can ever think of substituting orris with synthetic materials alone, because they just don't come close to the quiet complexity of this timeless masterpiece. Like rose and jasmine, iris is irreplaceable, in compositions as well as in the hearts of fragrance lovers, spellbound by its precious beauty, despite the cost, despite the challenges.
This specific butter contains 13% of the prized irones so is well above the entry level orris butters offered by most of the Grasse-based suppliers, and we have managed to secure it directly from a true iris specialist producer, from whom we will purchase more iris wonders in the future. Buying direct also means being able to offer this material at a much better price than the Grasse-based companies for this irone content.
We will strive to keep this Orris butter consistently in stock – first of all because we don't want to be without it ourselves – but based on how difficult has proved to obtain it we can't totally guarantee that we will manage to actually have this material constantly in stock from now on. A new favourite and highly recommended."
Botanical Name: Iris germanica
Origin: Morocco
Need Bigger Amounts?
This product is now offered in 3 wholesale pack sizes. Prices before vat are as follows – 50G = 650 Euros, 100G = 1200 Euros, 250G  = 3000 Euros. Prices displayed here do include vat on top – but if you are Europe based (Italy not included) and vat registered, just enter your vat number at checkout and the 22% vat will be deducted. Likewise if you reside in USA, Canada or Russia, you don't need to do anything as the vat is removed at checkout automatically : )
Only logged in customers who have purchased this product may leave a review.